Follow these and you'll be guaranteed to suck at the craft of drawing (or any art).
Start tomorrow.
Overthink about what you want to do.
Be embroiled in the Fantasy of your own mind.
Plan meticulously but never start.
Indulge in negative self-talk of your mind.
Talk about doing things but never do it.
Don't allow yourself to fail. That might make you succeed.
Let your successes get to your head.
Always aim for perfection.
Practice black and white thinking.
Think in days, weeks and months and not years and decades. Long term thinking is a big no.
Avoid fears and never write it down.
Start something new today. Repeat tomorrow, running around in circles.

Here's a podcast as well on the same topic. 👇
I've started to create the next chapter of my Comic (read the previous one here)

And its a story about a donkey, who's hungry and thirsty. 

Here are some sketches from the comic ⬇️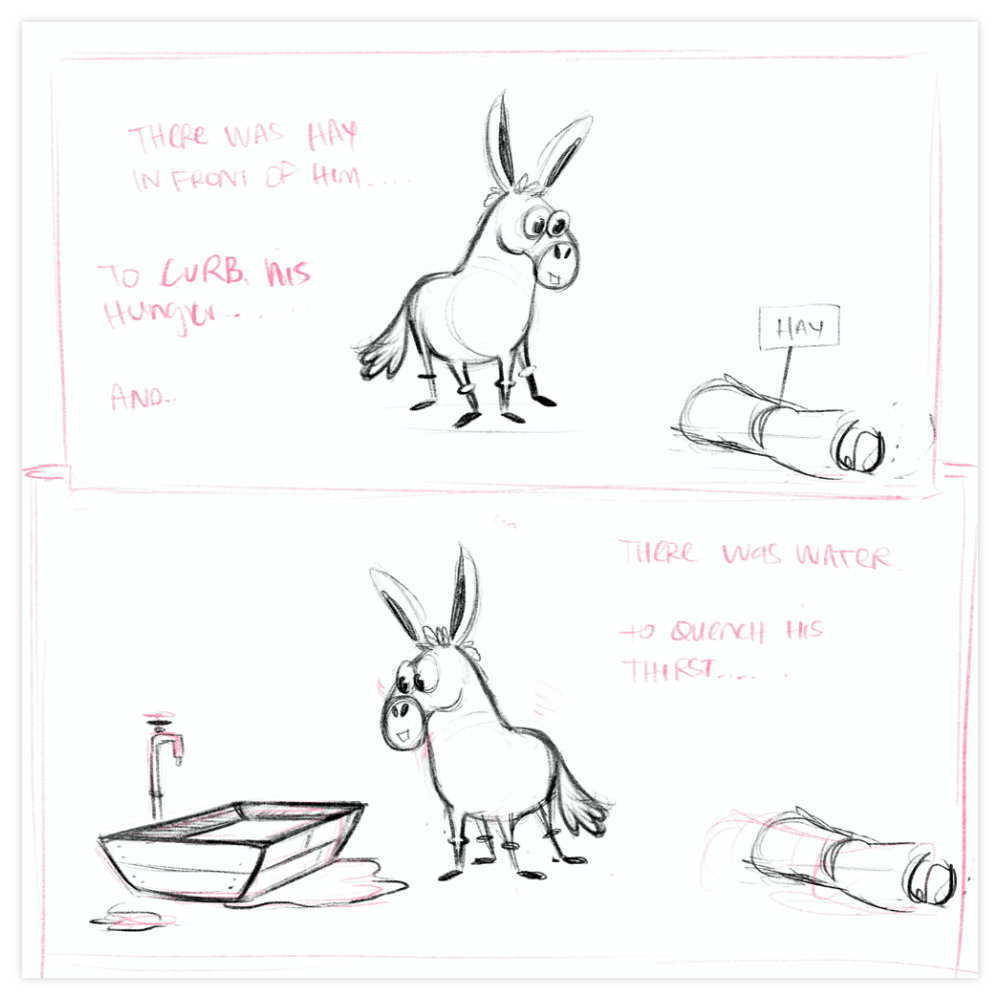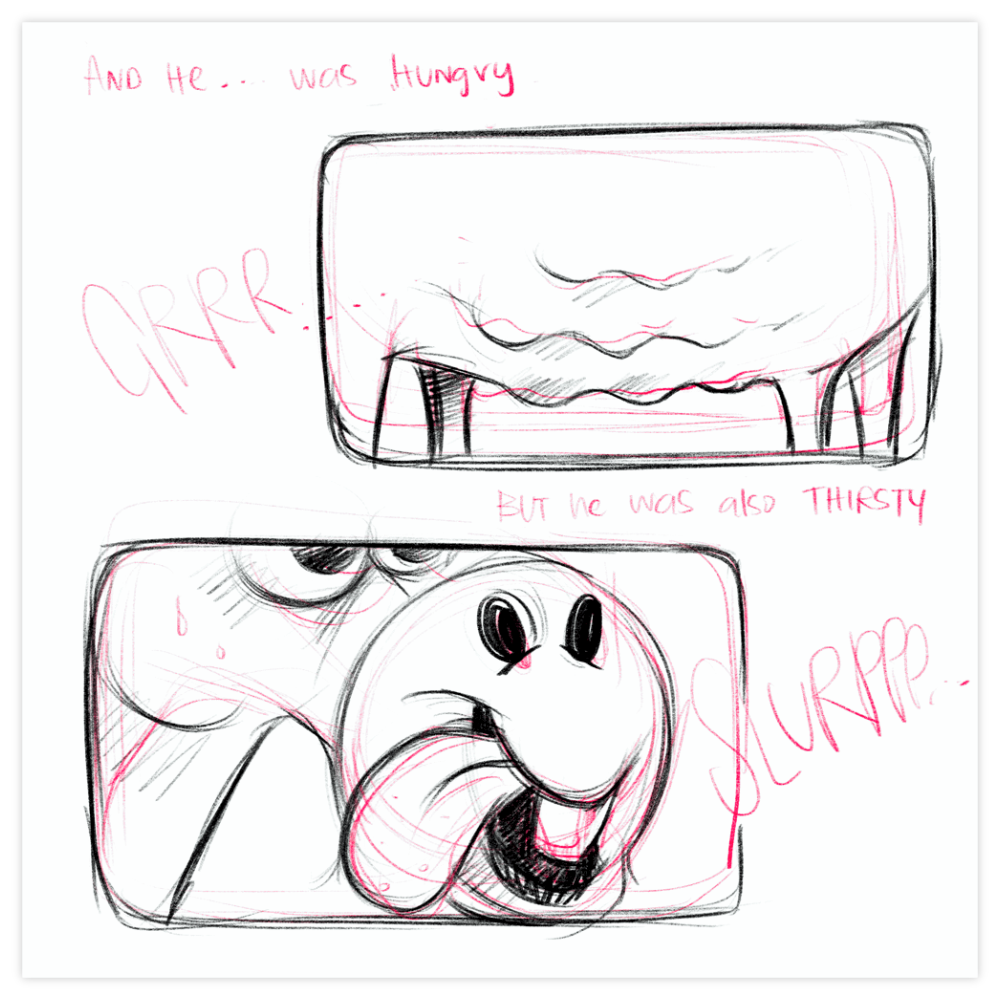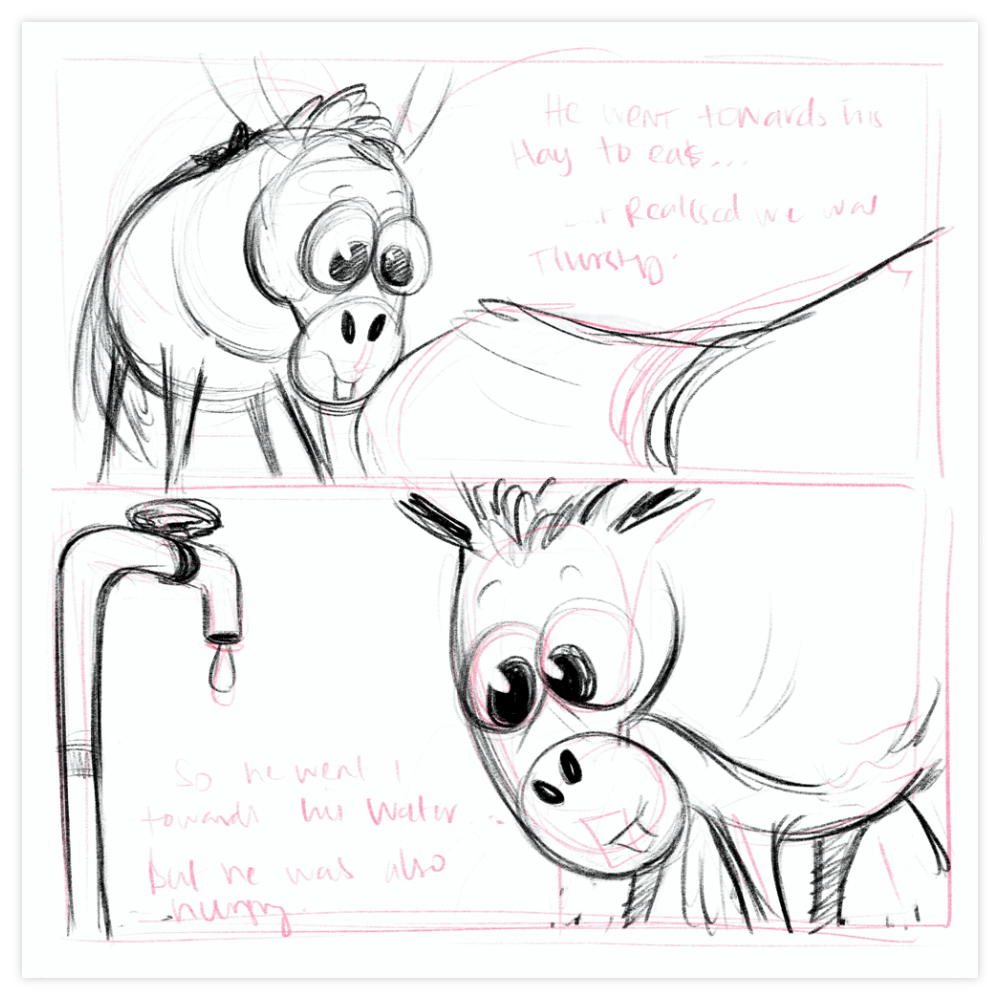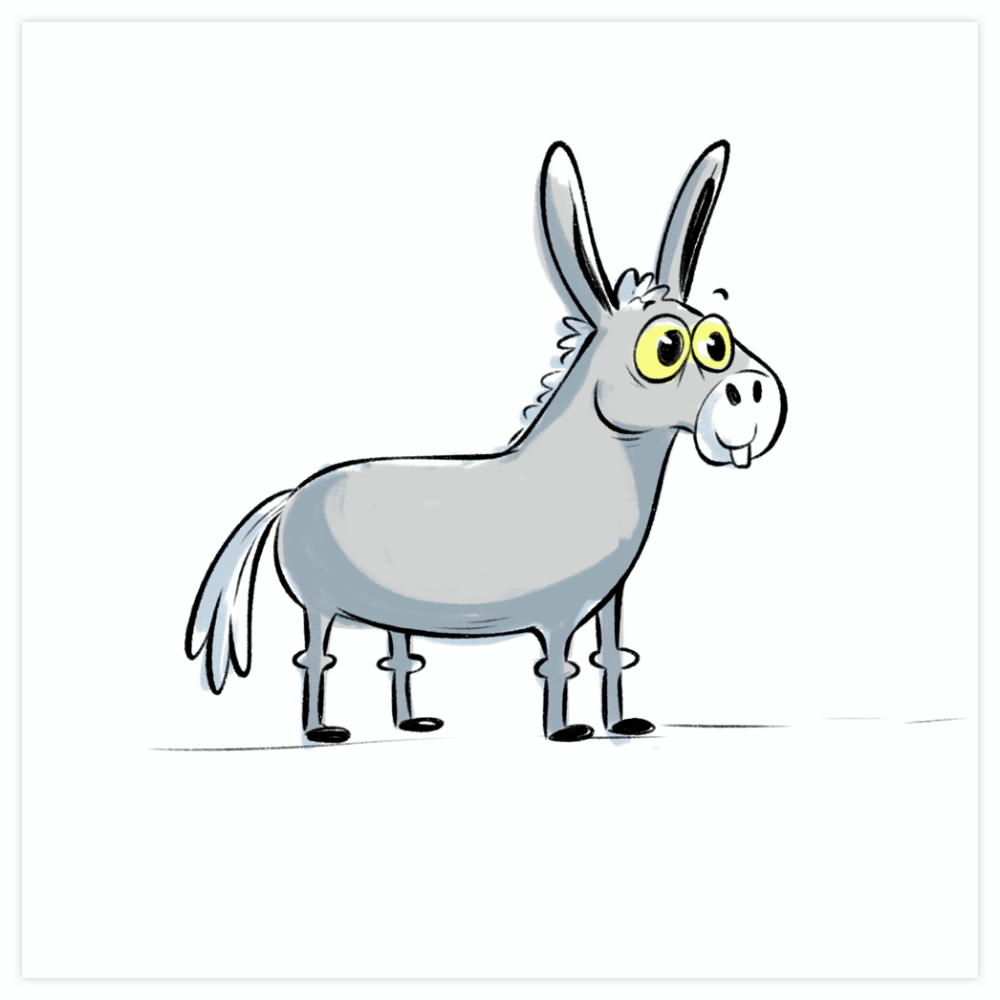 3. Favourite Quote of the week

"An ordinary man takes everything as a blessing or a curse. A Warrior takes it as a challenge"
– The Janitor from a Rom Com movie.
That's it for this week folks!
See you in the next one 🙂
Best,
Kesh.


---

P.S Video of the Week